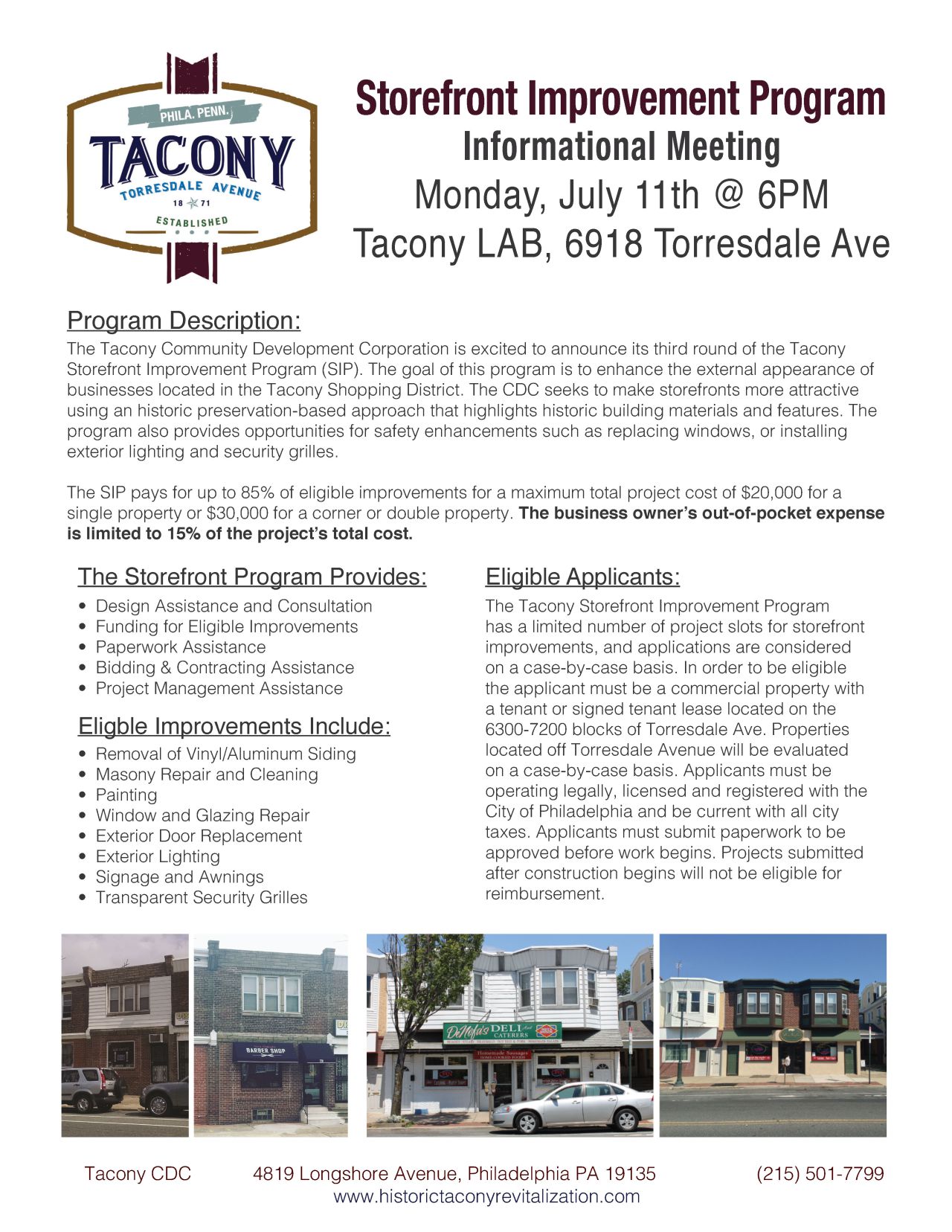 This summer, we are continuing our efforts to bring city programs to fruition in Tacony. We are about to launch our third round of Storefront Improvement Program projects and are continuing to install security cameras along Torresdale Avenue through the city's SafeCam program.
Ever wonder what these programs are or how to get in on the process? Over the course of the coming week, we will be dropping by Torresdale Avenue businesses to distribute information about these two programs. Be on the lookout for us!
We are also going to host a meeting at the Tacony LAB space next Monday, July 11th at 6PM. Take this opportunity to visit the new LAB if you haven't already (and remember their grand opening tomorrow from 3-5) and come ask us anything you would like to know about these opportunities. We hope to see you there!