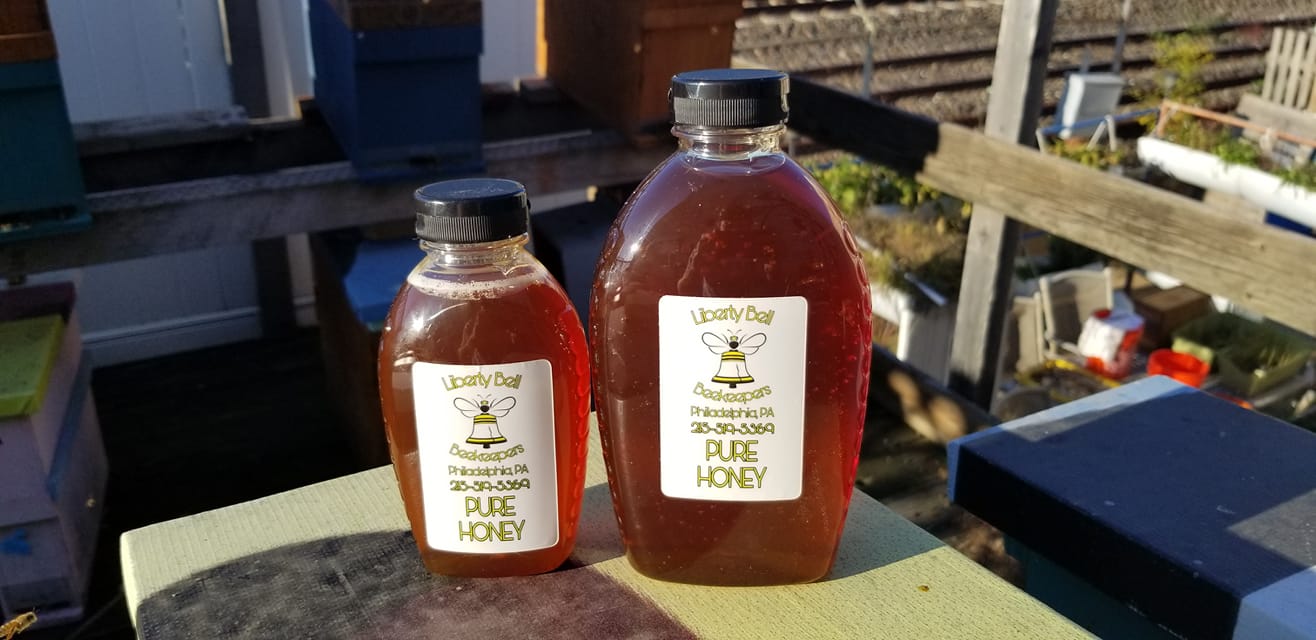 About five years ago, Craig MacKorkle watched bees fly around his South Philly garden. He knew a bit about bees and thought it might be fun to keep bees, but it wasn't on his radar just yet. The next year, 2016, Craig opened his shop in Tacony. Here, he planted a new garden, but this time it just felt different. He decides this would be the place to keep bees. In 2018, Craig Mac Corkle began working closely with a beekeeping mentor, a traditional introduction to beekeeping. In just two years, however, Craig went from assisting to managing about 70 bee colonies. An astounding number, considering most beekeepers struggle with just one colony.
Each colony comes from trapping bees or swarm removals. Craig works a full-time job, but he takes on bee removals in his spare time. This year, he completed 25 removals. Craig's expertise in construction lends to his bee removal abilities. Sometimes the removal requires deconstruction and reconstruction if the colony is built around or in a structure. Removals could take up to 16 hours from start to finish, depending on the location and the number of bees.
Craig is a big proponent of supporting the natural environment. He encourages his Tacony neighbors to plant a wildflower garden and to stop using weed killers. As an avid gardener, Craig can attest to the fact that any natural vegetation is good for the environment. Even if the garden is small, it'll add a missing food for the local pollinators, such as butterflies, birds, and of course bees. "The local pollinator population is really the one that's at risk," says Craig.
As Craig's bees work hard to pollinate and make honey, Craig works hard to educate people about the bees. You can subscribe to his page and watch his educational videos on YouTube under Liberty Bell Beekeepers. These short videos are for anyone interested in learning more about bees, not just beekeepers.
Craig began selling some of the honey collected from the bees this year. Interestingly, the honey has a unique flavor that varies based on what the bees are eating. Real local honey can vary in flavor and color depending on the time of year. The only bees travel a few miles to obtain pollen, which means that the honey from Craig's bees will taste different from honey purchased in South Philadelphia. The honey purchased at a store does not contain this level of complexity because the manufacturers simply throw all of the individual kinds of honey into one large batch.
If you'd like to purchase honey or bees from Craig, you can find him on Facebook or Instagram as Liberty Bell Beekeepers.