About the Tacony Community Development Corporation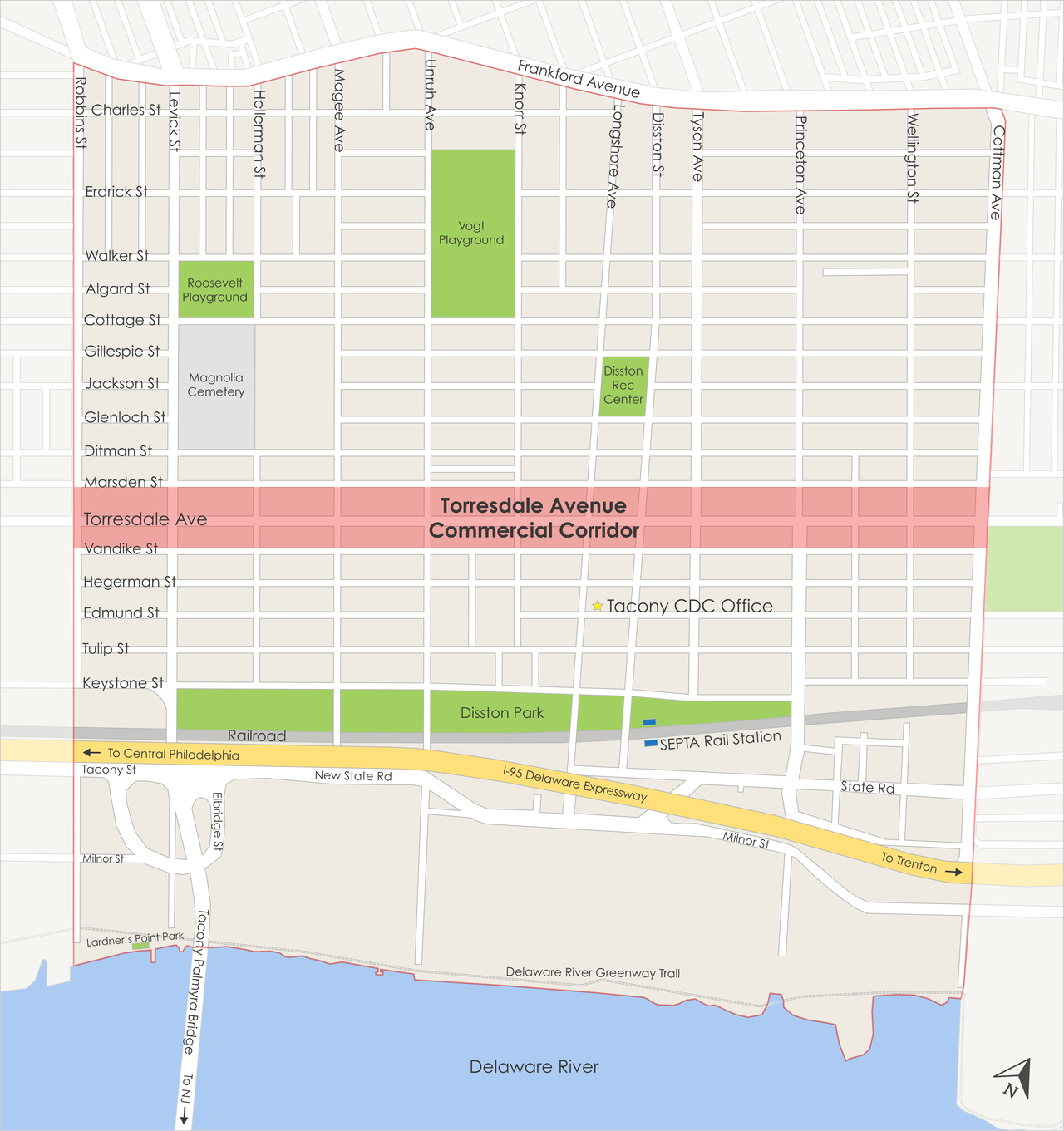 The CDC's corridor revitalization efforts are guided by the Main Street program's four point approach to commercial reinvestment and economic development. Originally created as a program of the National Trust for Historic Preservation, the approach uses historic preservation as a foundational tool that, along with volunteer effort, grows a commercial district's economic vitality. Torresdale Avenue's beautiful, historic homes and storefronts have already sparked great progress in the past few years.
Explore our website to find out what we have been up to and where we plan to go over the next several years!


BOARD
Wanda Novalés
Pastor, CityReach Church
Trustee
Georgeanne Labovitz
Owner, Marie Huff Hairdressing
President & Trustee
Joseph Sannutti
Owner, Sannutti Funeral Home
Secretary & Trustee
Scott DeGirolamo
Owner, Computer Guy PC Solutions
Trustee
Mark Whited
Owner, Bulls Eye Darts
Trustee
Evelyn Barnes
Pastor, Tacony Baptist Church
Trustee
Nicole Costello
Realtor
Treasurer & Trustee
Rachel Shaw
Realtor
Trustee