Programs And Services
For more information about any of our programs and services listed below, please contact us.
Clean and Safe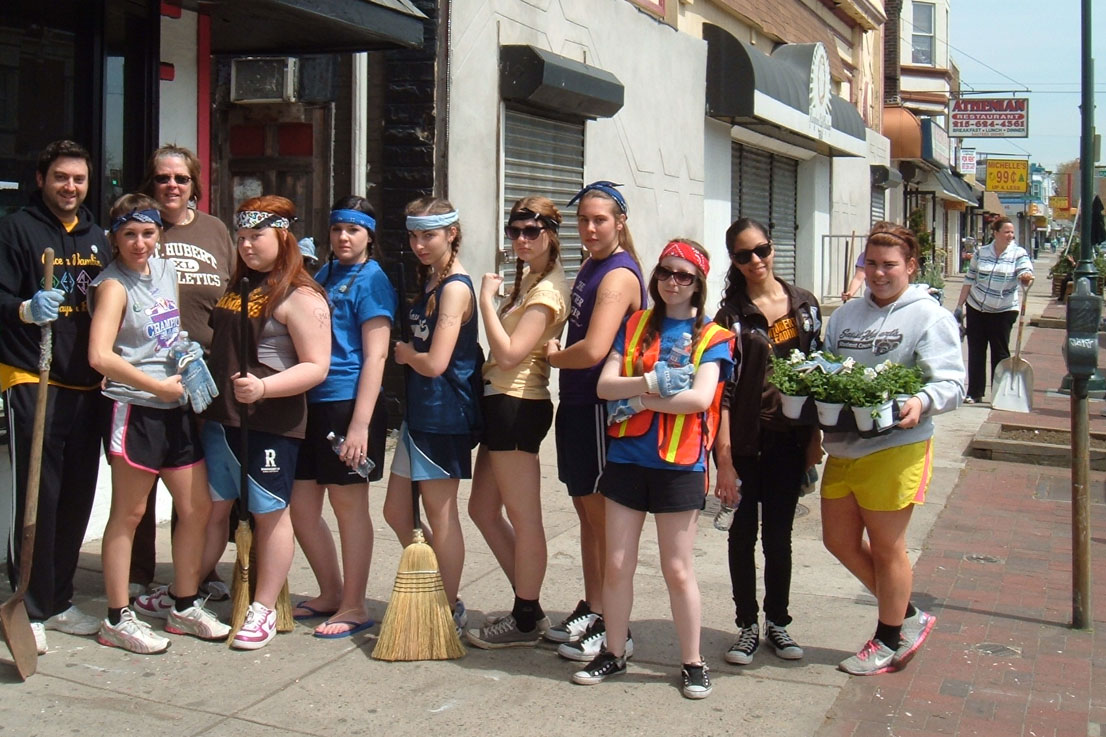 When we began our efforts to enhance the overall cleanliness of the neighborhood in 2011, trash and safety were residents' top priorities. Over the past five years, we have launched several programs to ensure these concerns are addressed head on. In 2014, we launched our partnership with Ready, Willing, and Able to clean the Torresdale corridor twice a week. In addition, we organize neighborhood-wide volunteer clean-ups. The 15th Police District and Tacony Town Watch are active partners in our efforts to maintain a safe neighborhood.
Another substantial part of our work in the neighborhood is to ensure that the right city agencies know about problems when they occur.
We have worked hard to spread information about the city's 311 program, which allows residents to report programs as diverse as crumbled sidewalks, abandoned cars, and building code violations; the more people who are aware of this service, the more eyes on the street we boast. We pay particular attention to maintenance standards along Torresdale Avenue, which is the neighborhood's major traffic artery and commercial corridor.
Business safety is also very important. We are partnering with the Commerce Department to bring security cameras to Tacony's storefronts and register them with local police. Outreach is an important component of this work as well, so we have compiled a business security manual that provides local merchants with tips for improving security.
Design
The majority of our design work targets Torresdale Avenue. This includes providing design assistance, education and awareness, incentives, and promoting historic preservation.
A volunteer team compiled a set of design guidelines in 2012, which is used to guide renovation programs along the corridor. Volunteers provide technical assistance to property and business owners, help them to design facade improvements, and connect them to contractors.
Even more recently, we have focused much of our effort on connecting owners to the City's Storefront Improvement Program grants. We help guide applicants through the entire process, from the initial application through the final project work. We have also worked with the Major Artery Revitalization Committee to complete two phases of streetscape improvements. Installation of benches, flower planters, decorative crosswalks, and improved curb cuts have made the neighborhood cleaner, safer, and more environmentally friendly.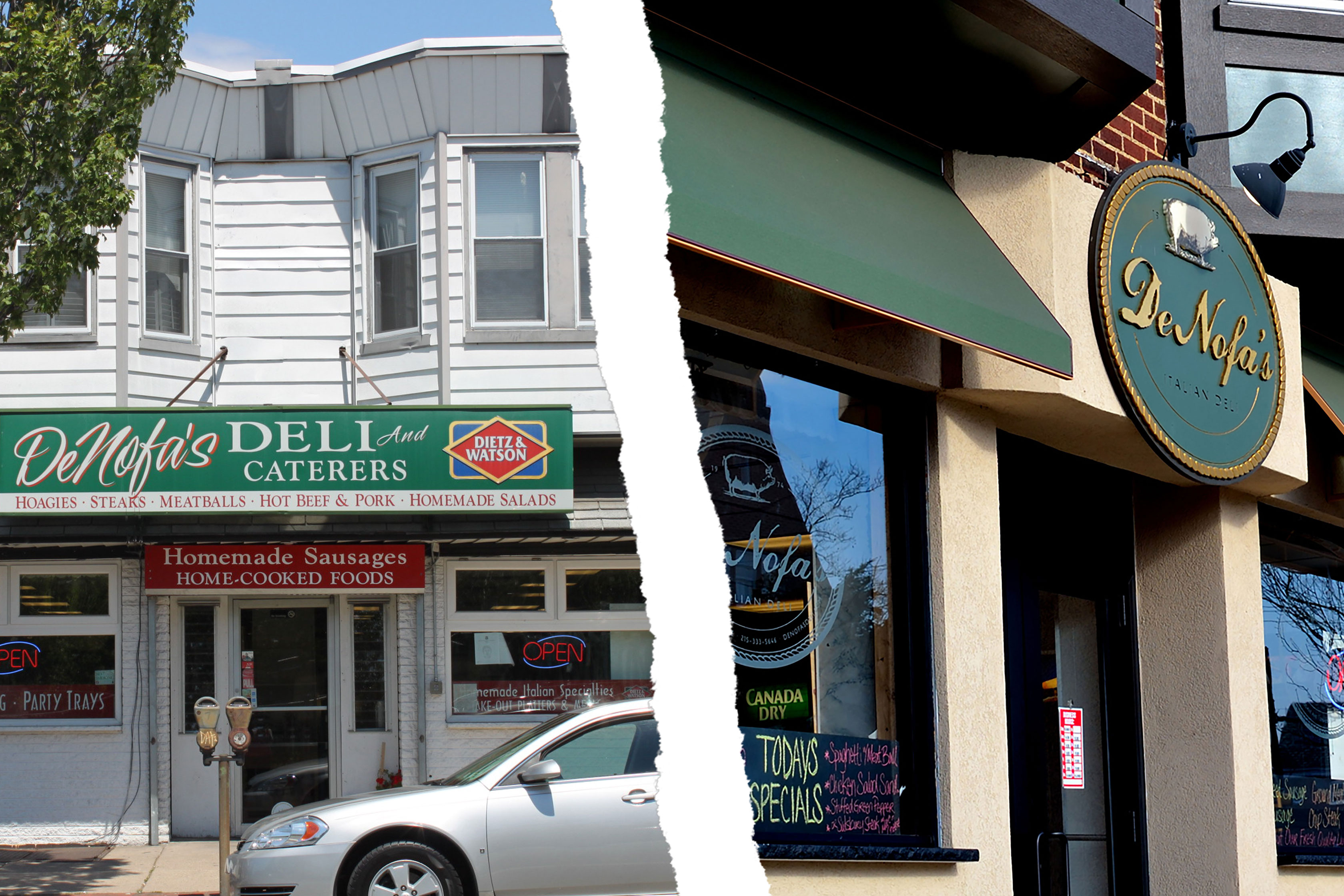 Economic Improvement
We offer a wide variety services to existing and potential business owners. Some of our efforts, such as our 2012 market study, have the expansion of the corridor in mind. We work to attract new businesses as well as make it easier and more desirable for existing business owners to stay in the neighborhood. The business climate has improved tremendously over the past few years, and are working our hardest to continue this growth.
For existing business owners, we work closely with Philadelphia's Office of Business Services to provide one-on-one assistance. We maintain a property hotlist of commercial properties available to lease or purchase, updated quarterly, and provide leasing assistance to tenants and landlords alike. We connect business owners to small business finance opportunities. And we take every effort to highlight the neighborhood's existing businesses and their successes on our blog, in our conversations with the City, and through our Truly Tacony series of blog posts.
If you are interested in starting a business in Tacony, please see the Opening a Business page for more information on why and how you would do so.