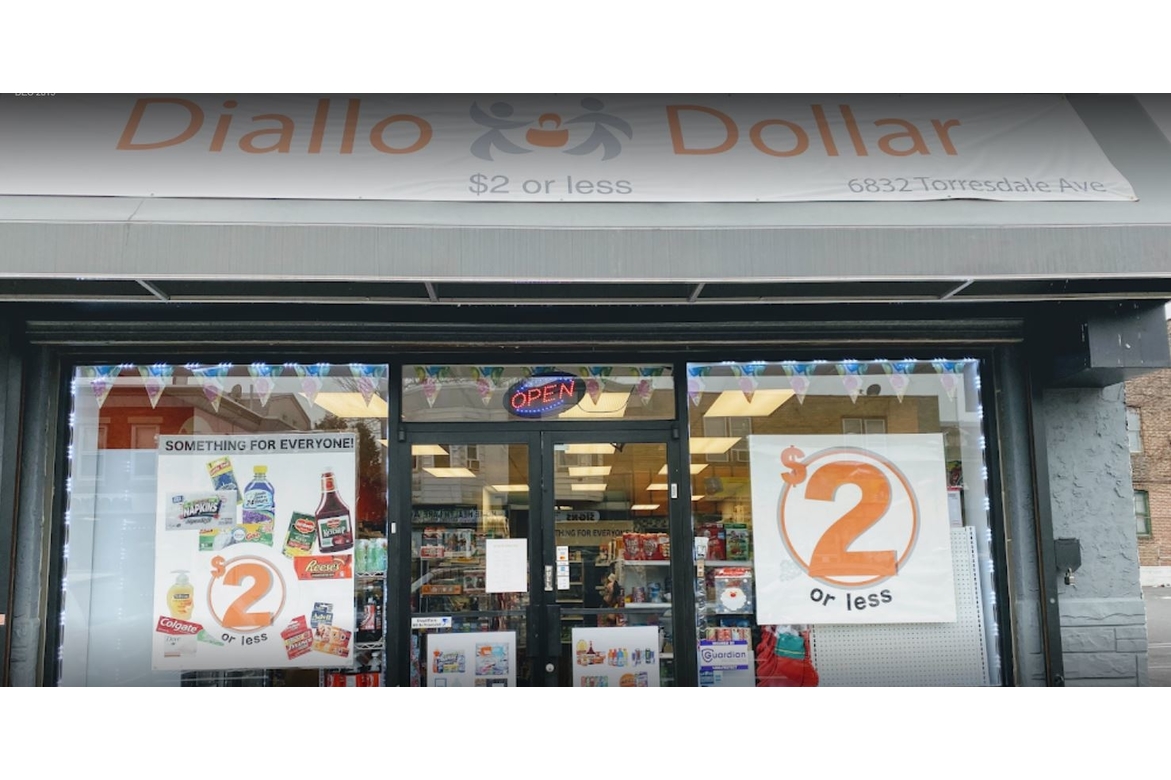 At Diallo Dollar, located at 6832 Torresdale Ave, everything is priced at $2 or below, making it the perfect place to go for household supplies, snacks, and more! They are consistently adding more inventory, including electronics, name-brand personal care items, school supplies, makeup, and accessories.

Something that might set you back more than $10 at a big store will never cost more than $2 at Diallo Dollar. Stop in to stock up on all of your essentials, purchase a small gift for someone special, grab a quick meal, or have a chat with their friendly staff! This year, Diallo Dollar joined us by participating in Small Business Saturday, so we would like to thank them by encouraging everyone to shop there this Holiday Season!

Diallo Dollar is open Monday-Saturday from 9am to 8pm and Sundays from 10-6. Visit them in person, call at (267) 388-7932, or check out their Facebook to see what's new on their shelves!