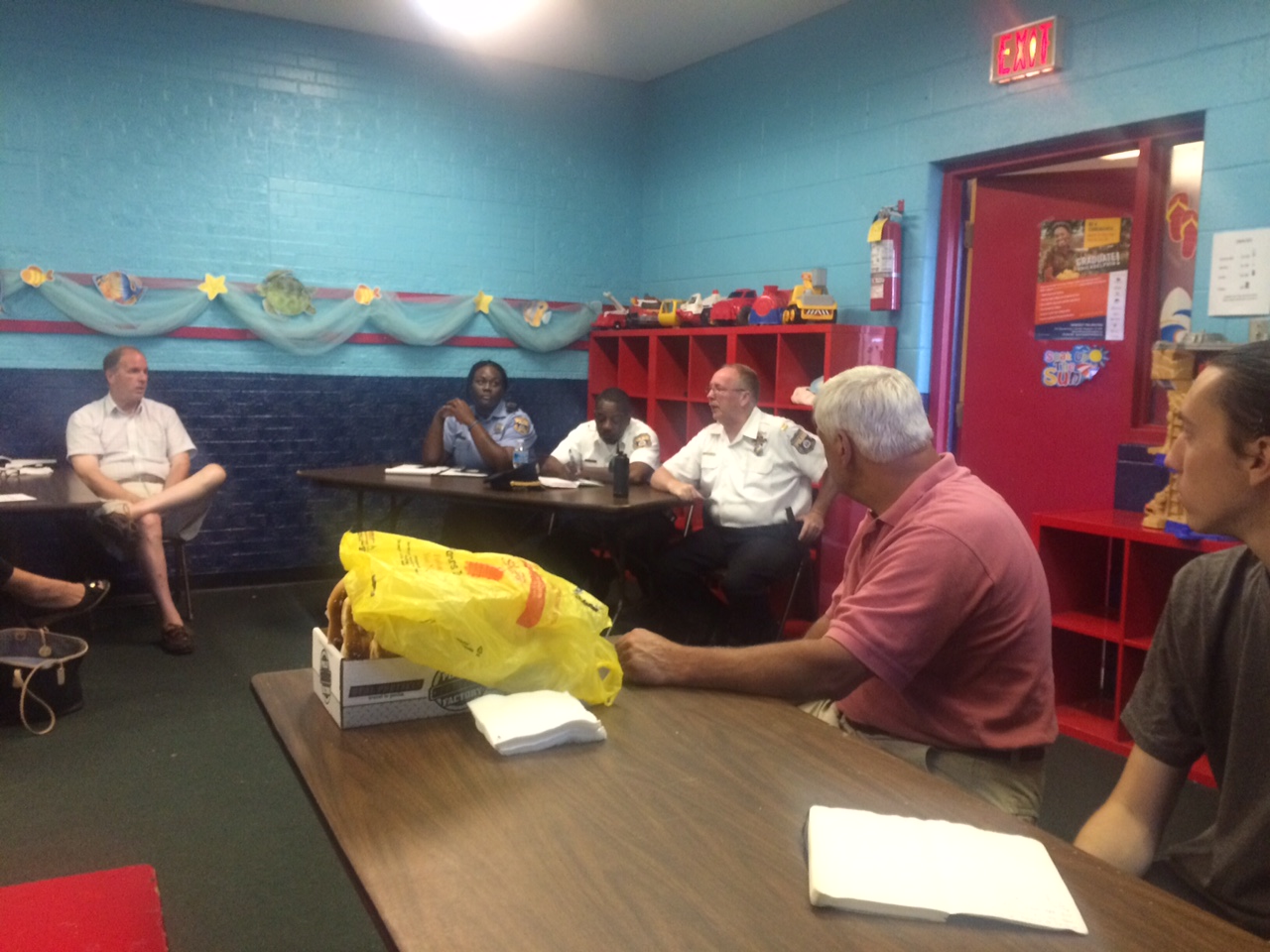 by James Onofrio
One of the most difficult and important aspects of community policing is the trust and communication between police and the community they serve. To improve this relationship and get residents' points of view, police in the city's 15th District held an open meeting last Tuesday at the McIlvain Rec Center in Frankford.
15th District Officer Jacobs, Lieutenant Gordon and District Captain John McCloskey organized the meeting, which was attended by several other PPD officers, and members of the Tacony, Frankford and Mayfair communities. The meeting wasn't meant to be for specific complaints about problem properties or corner hangouts, but for residents to talk with police about how they could better serve the communities.
One of the biggest complaints from residents was that the flow of information is often very one sided. Residents give info to the police about crimes that have occurred, and then don't hear anything more from PPD about the status of the investigation. Some of this, the officers said, was intentional – the department doesn't want to release information they think might help a potential suspect hide or flee.
The officers also cautioned residents that real police work "isn't like on TV." Investigations take time to gather information and often face an uphill battle getting info. For the cops' part, they said it can be hard to let communities know when they need help from the community. PPD and the districts are active and responsive on social media, but that isn't always the first place people turn to contact them.
The officers and community members agreed that face time and foot presence were the bedrock of police-resident relations. "If you're patrolling the same street every day and the store owners don't know your name, there's something you aren't doing," said Lt. Gordon. That being said, the District has limited resources, and over-concentrating presence in one place can leave others vulnerable if an incident were to occur.
The District holds regular community meetings at the service area (PSA) level once a month. Dates can be found on the district's website, http://www.phillypolice.com/districts/15th/index.html. Other meetings such as this brainstorming session in Frankford will also appear on the District's calendar, and the District can be found on Facebook and Twitter as well.