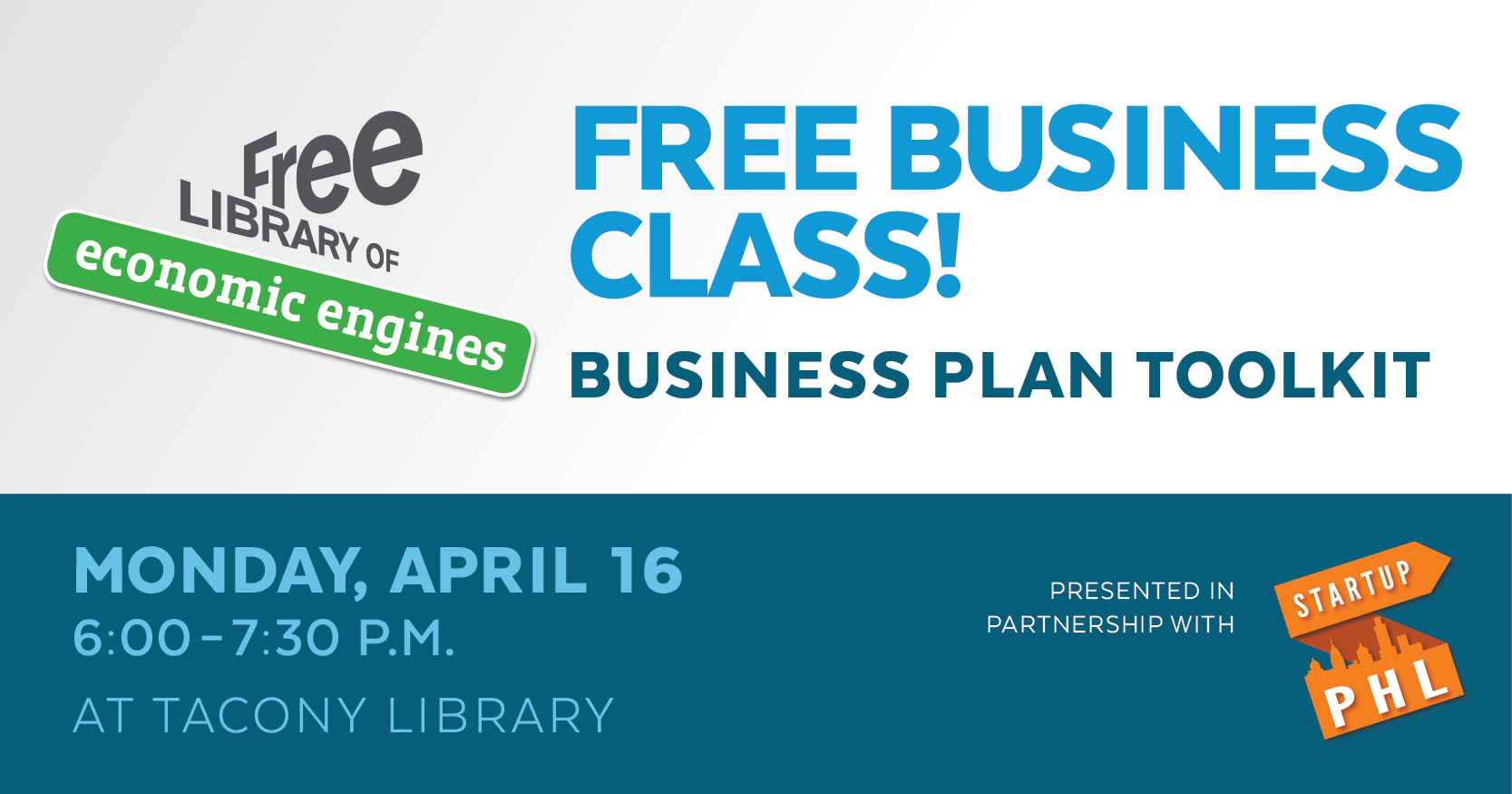 The Tacony Branch of the Free Library of Philadelphia is partnering with Startup PHL to provide a free business class for local entrepreneurs! This is a great opportunity for those who have a great idea but might need some help getting started.


At this free business class, you will learn what resources are available to you to create your own business plan. This session will help you with:
Creating your business model and structuring your business plan: a business plan helps you identify your business's goals and how you plan to achieve them. It's an essential tool that will guide your business.
Start researching the competition: as a business owner, it is important to know who your competition is and how your business will compare. This class will provide information on finding industry market share and existing businesses in your area.
Use demographic information to find your target audience: a business is successful when it can identify its potential customers and how to meet their needs. Information will be provided on how to use demographic information, such as age and income, to determine your target market and put your business in a position to succeed.
Gain executive perspective by learning to research your industry: industries rarely stay the same over time and it's advantageous for business owners to know how the market is changing. This class will provide you with resources that analyze business trends and identify which industries are projected to grow or decline in the future.
Event: Free business class for local entrepreneurs
Date: Monday, April 16 th
Time: 6:00-7:30 P.M.
Location: Tacony Library, 6742 Torresdale Ave, Philadelphia, PA 19135
Advance registration is required because space is limited. Reserve your spot: bric@freelibrary.org