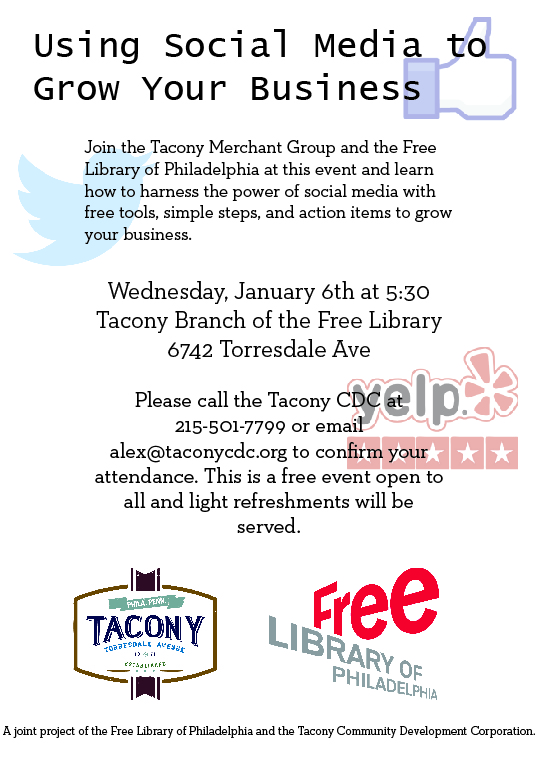 The Tacony CDC is proud to present in conjunction with the Free Library of Philadelphia a free program with our Merchant Group that will help business owners harness the power of social media with free tools, simple steps, and action items to grow your business. This event will take place at the Free Library of Philadelphia Tacony Branch located at 6742 Torresdale Ave on Wednesday January 6th at 5:30PM.
The Free Library will share digital tools available through the Library to business owners. Following that brief presentation, Tacony CDC Board Member (and business owner) Scott DeGiralomo will present a basic overview of how social media can help business owners drive new customers and sales through their door.
This is a free event open to all, and light refreshments will be served. Please reserve your space by calling the Tacony CDC at 215-501-7799 or email manager Alex Balloon at alex@taconycdc.org. Space is limited.