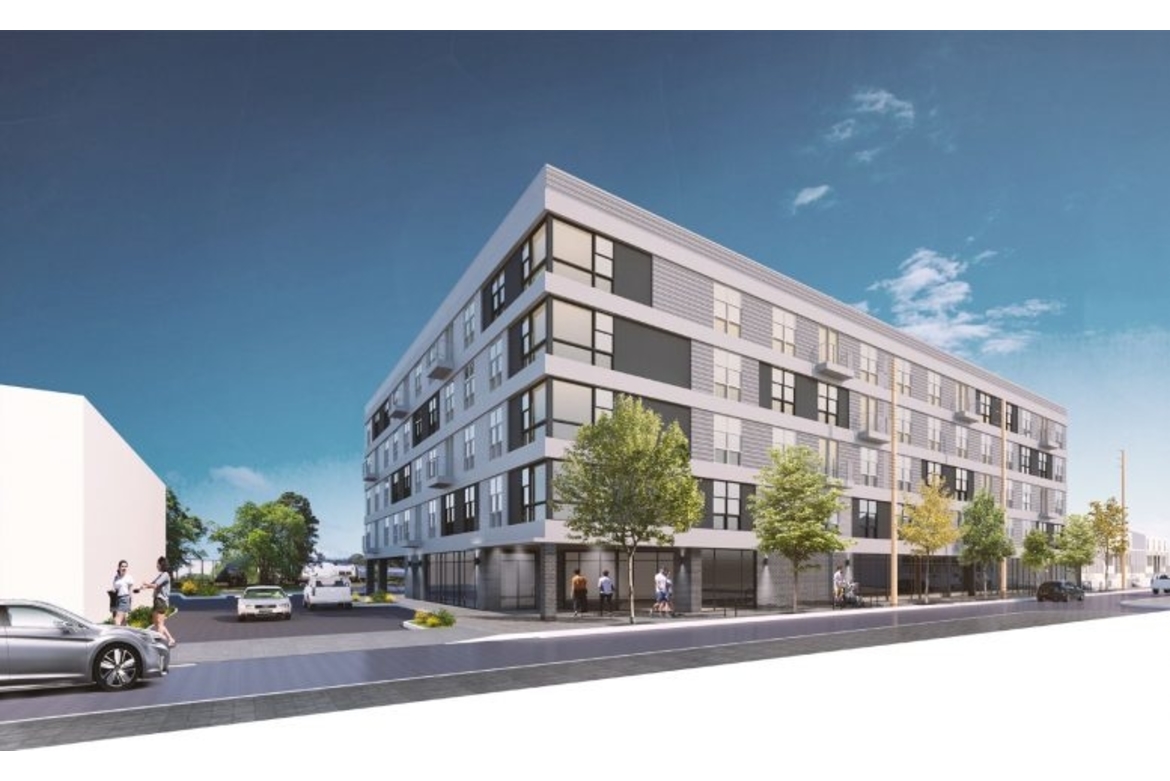 Permits filed for a 5-story, 96 unit, apartment building in Tacony were recently approved! The new building will be located at 7165 Keystone Street and will also feature a 11,208-square-foot commercial space on the ground floor. This $15 million project is designed by Brett Harman, of Harman Deutsch Ohler Architecture, and contracted to High Tower Penn.
The new building will replace a parking lot, filling the gap between residential buildings and the Keystone Loft. It will feature balconies, at least 35 parking spaces, space for 49 bicycles, elevator service, full sprinkling, and a rooftop deck. From the vantage of the rooftop deck, visitors and residents can expect views of the Delaware River, New Jersey, and the Philadelphia skyline.
Located in an industrial section of the Tacony Neighborhood, the commercial space and new apartments are expected to revitalize that area, bringing in more pedestrians. The apartment complex will be a short distance from the Tacony Station on SEPTA's regional rail, providing easy access to Center City, and will be within walking distance of the Torresdale Avenue Business Corridor.
Source: https://phillyyimby.com/2021/11/permits-issued-for-96-unit-building-at-7165-keystone-street-in-tacon...
Written by Amarynth Ruch