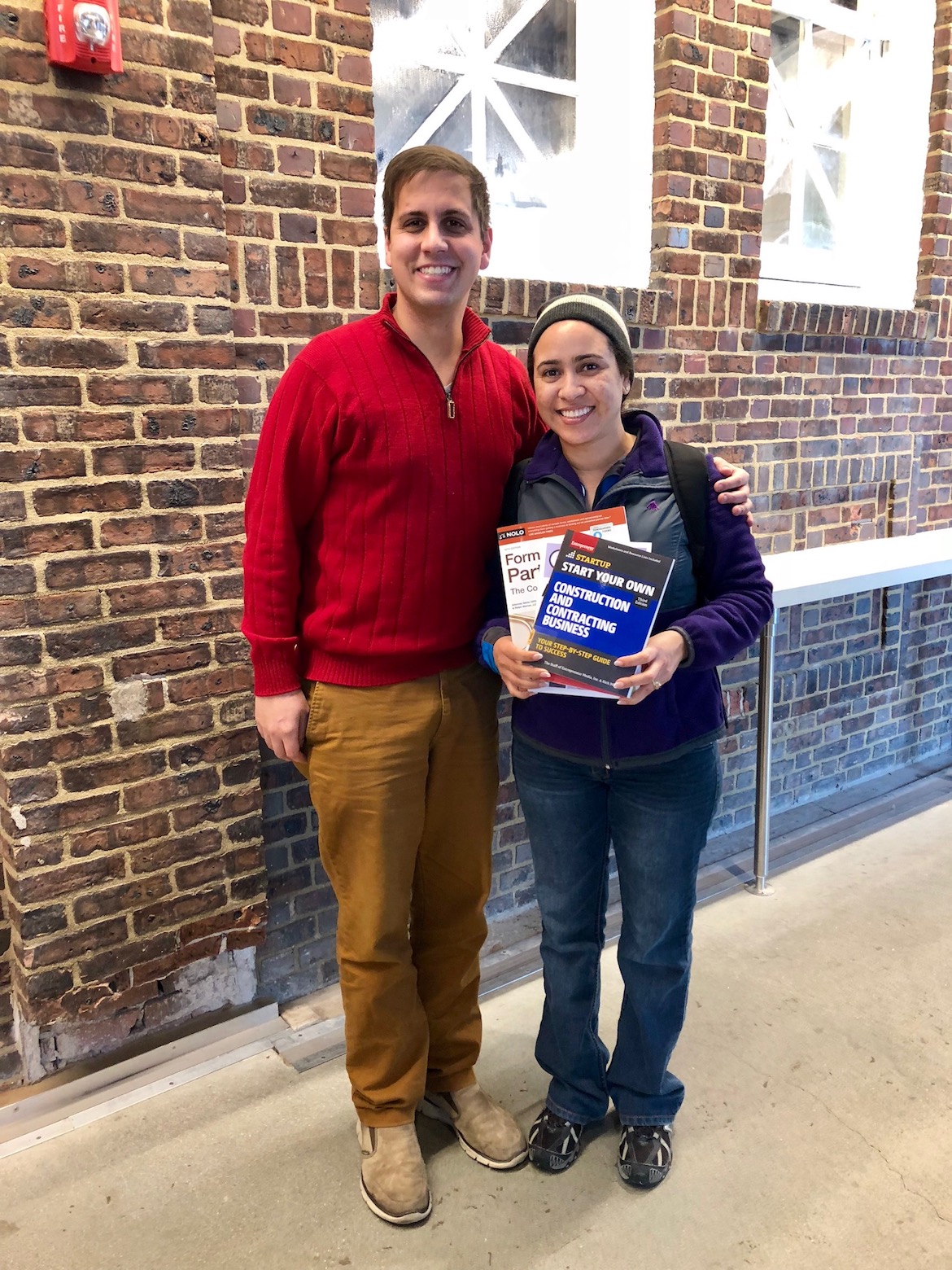 The Tacony Library is filled with resources for local businesses. These resources include books, databases, magazines, and meeting spaces.

There is a wide array of books on topics related to small business, such as accounting, finance, management, and marketing. These books are a great resource for local business owners who want to grow their businesses and freshen up on their knowledge. A special collection of "how to" start-up books for entrepreneurs interested in starting a salon, restaurant, food truck, home-based business, and more are very popular. Entrepreneurs and those just curious about opportunities can browse magazines such as Home Business and Franchise Times.
The Enterprise Center, which is in the basement of the library, is also great resource for businesses owners. This room has three computers which all have access to multiple databases that contain information about industry performance, trade patterns, and other information related to business.
Last week, we met with Anna Gorrido who is starting a home-based repair service and transition to a new career full-time. We were able to connect her with books about starting a contracting business, accounting guides, and things to consider when starting up a Limited Partnership.
For more information about growing your business, please contact Alex Balloon by phone at 215-501-7799 or email at alex@taconycdc.org