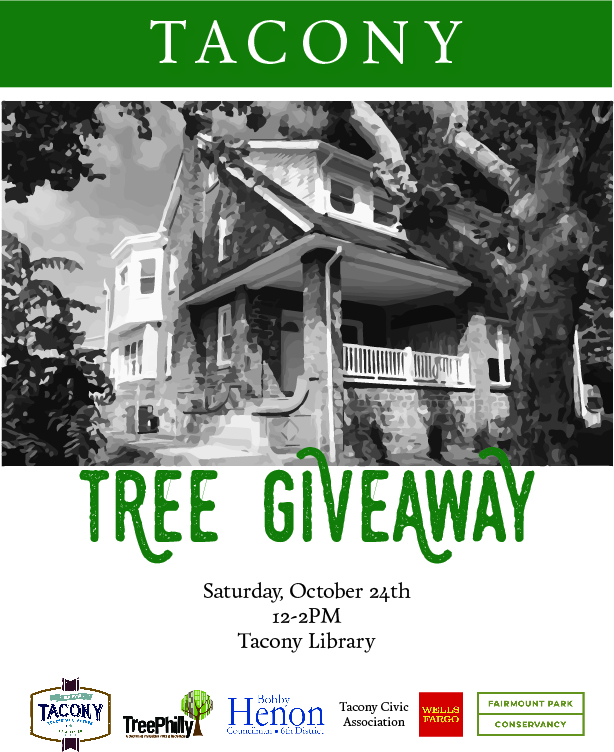 The Tacony Tree Giveaway is set for success, as all of our online tickets have been given away.
This event kicks off on October 24th at 12PM and lasts until 2PM. Those who have tickets for a free tree need to pick up their trees no later than 1:30PM at the Tacony Library. If you have not picked up your tree by 1:30 your tree along with any remaining will be given to walk-in tree requests.
If you don't have a ticket, but would still like a free yard tree feel free to stop by the Tacony Library at 1:30PM, and if we have trees available you will be able to take one home that day. In order to qualify please review the following requirements:
Trees cannot be planted in the sidewalk or in containers
Tree recipients must commit to watering, mulching, and caring for their trees.
TreePhilly will select tree species for each grantee. urban environments, and may include shade trees, small ornamental trees, and/or fruit trees limit one per registrant.
A special thanks to those who are volunteering at the giveaway. We couldn't succeed without your help.
The Tacony CDC organized this event in partnership with the Tacony Civic Association, Councilman Henon's Office, TreePhilly, and Free Library of Philadelphia.