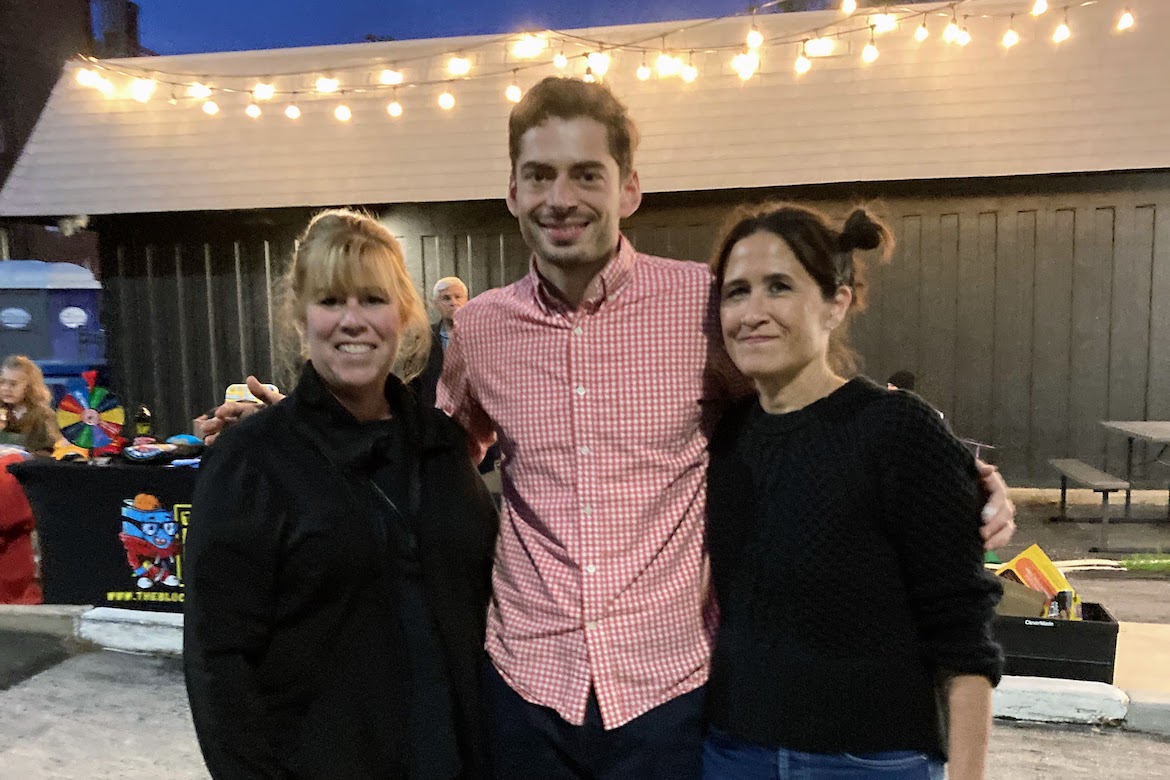 The Tacony Community Development Corporation is excited to introduce our new Executive Director, Xhulio Binjaku! He is taking over from our Interim Executive Director, Ashley de Vries, who will be returning to our Board of Trustees, where she has served since 2017. Xhulio will be welcomed by Ashley, Board President Georgeanne Huff, Project Coordinator Amarynth Ruch, and the rest of the Board on October 30th–his first day at the CDC.
Xhulio is looking forward to using his design and planning knowledge to build on the CDC's successes and improve our Commercial District, "I'm so delighted to be a part of the neighborhood and I look forward to building upon the amazing work the Tacony CDC has done over the past decade in community programming, strategic planning, and historic preservation. Tacony is such a charming and diverse neighborhood in Philadelphia that's too often underappreciated. My aim as Executive Director is to boost redevelopment and revitalization efforts through design, planning, and preservation."
Xhulio comes to us with plenty of experience in design and urban planning, as well as fundraising and project management. Most recently, he was an urban planner for the City of Philadelphia, working on grant writing, community engagement, and planning policies to improve the City's infrastructure. Prior to this, he was a Fulbright Specialist in urbanism, taught architecture studios, and was part of the curatorial team for the Venice Architecture Biennale. He has undergraduate degrees in architecture and geography, a Masters of Architecture from MIT, and is currently working on his PhD in History and Theory of Architecture at Princeton. With such an extensive background in art, history, architecture, and community planning, we're excited for all of the great things Xhulio is sure to bring to Tacony!
First founded in 2001 as an all-volunteer group focused on preserving the neighborhood's great housing stock, the Tacony Community Development Corporation has become the neighborhood's primary driver for change. Through the Tacony Historic Revitalization Project, Torresdale Avenue's beautiful historic homes and storefronts have already sparked great progress in the past few years. Recently, the CDC has re-focused its small budget and staff on revitalizing the Torresdale Avenue commercial corridor and enhancing its economic vitality through advocacy, design help, grants and street cleaning services. The TCDC also provides commercial and residential support services in cooperation with community partner organizations and local politicians.
Stop by the Halloween Carnival on October 28th or the Holiday Winter Market on December 1st to say hello to Xhulio and learn more about the TCDC!