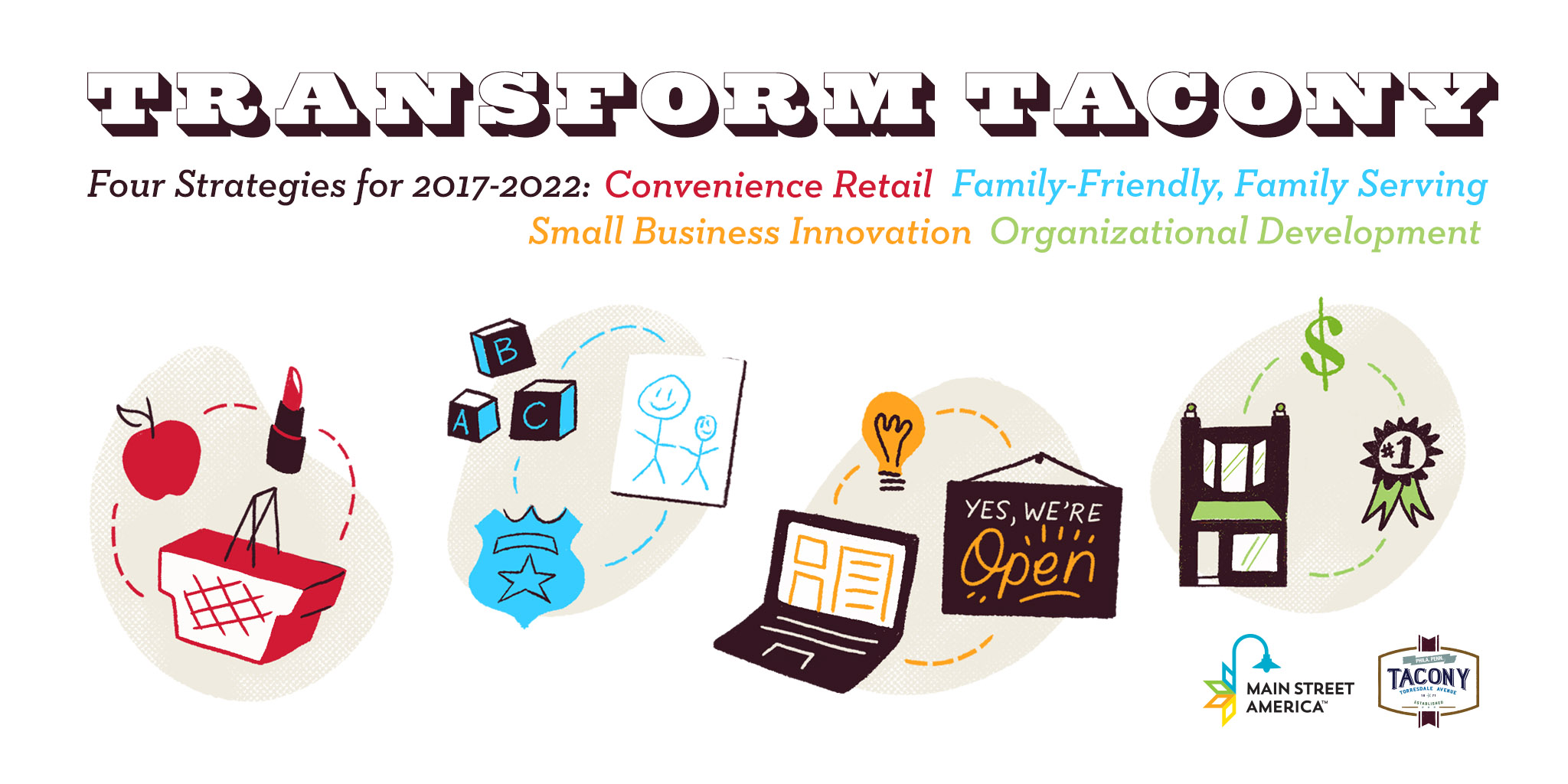 PDF(s)
The Tacony Community Development Corporation is ready to begin its second five-year Strategic Plan for its revitalization work in Northeast Philadelphia. The primary pedestrian-oriented commercial corridor of Tacony includes the 6300 to 7200 blocks of Torresdale Avenue and several commercial clusters along both Longshore and Princeton Avenues.

Since the commercial district revitalization program was established using the Main Street Four Point Approachâ"¢ in 2011, the Tacony Community Development Corporation's Board of Trustees, volunteers, and staff have worked hard to enhance the commercial corridor. Throughout the last five years they have been promoting the corridor's variety of retail, restaurants, and service businesses, hosting retail events, helping existing businesses expand while recruiting new ones, and marketing and communicating about the corridor and the organization. The commercial district is the historic and present heart of Tacony, defines the local "sense of place," and reflects the community's heritage.

The Main Street Approach stresses historic preservation as the underlying design principle for the revitalization effort. Main Street efforts nationwide aim to maximize the economic potential of each historic commercial district while preserving its authentic character. For Tacony, the volunteer and partner-led working groups are critical to the success of the program and involve stakeholders, residents, business owners, partners, and property owners in making decisions about the future of the commercial district. These stakeholders participated in all facets of the research leading up to the creation of this new Strategic Plan. This 2017-2022 Strategic Plan represents the next phase in the Tacony CDC's organizational development.

Thank you to everyone who participated in our plan's development, and thank you for helping us reach this important milestone.