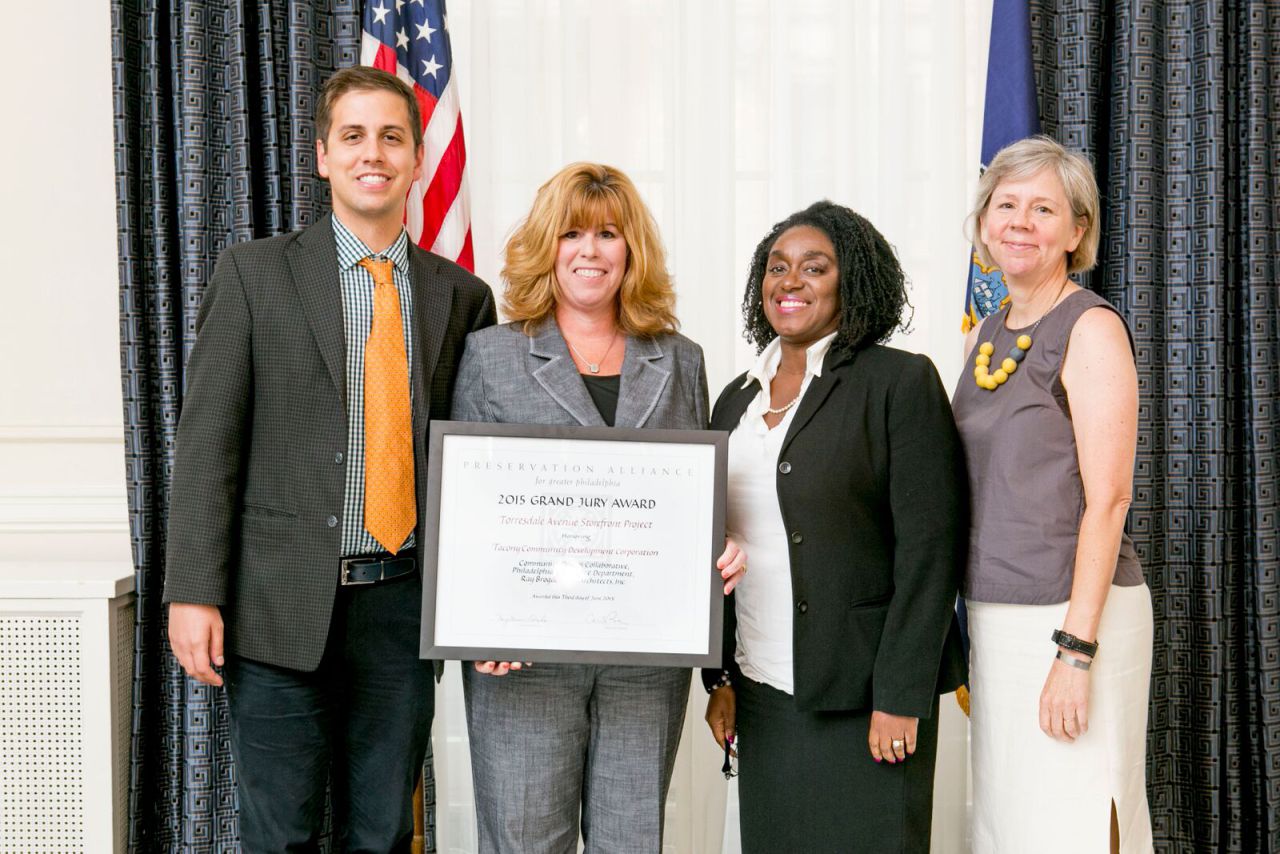 The Tacony CDC was honored by the Preservation Alliance for Greater Philadelphia at the Preservation Achievement Awards held on June 3rd at the Union League of Philadelphia. Receiving the prestigious Grand Jury prize for outstanding achievements in Historic Preservation with its Storefront Program, the Tacony CDC included important project partners; the Philadelphia Department of Commerce and the Community Design Collaborative.
Storefront Program Saved
Thanks to the efforts of Councilman Bobby Henon the Philadelphia Storefront Program was funded this year and saved as a valuable neighborhood revitalization tool. Our thanks goes out to the Councilman for his leadership on this issue. Our Tacony CDC board member and local business owner Mike Scotese was an outstanding advocate for this important program. We look forward to beginning our next round of storefronts later in the year.