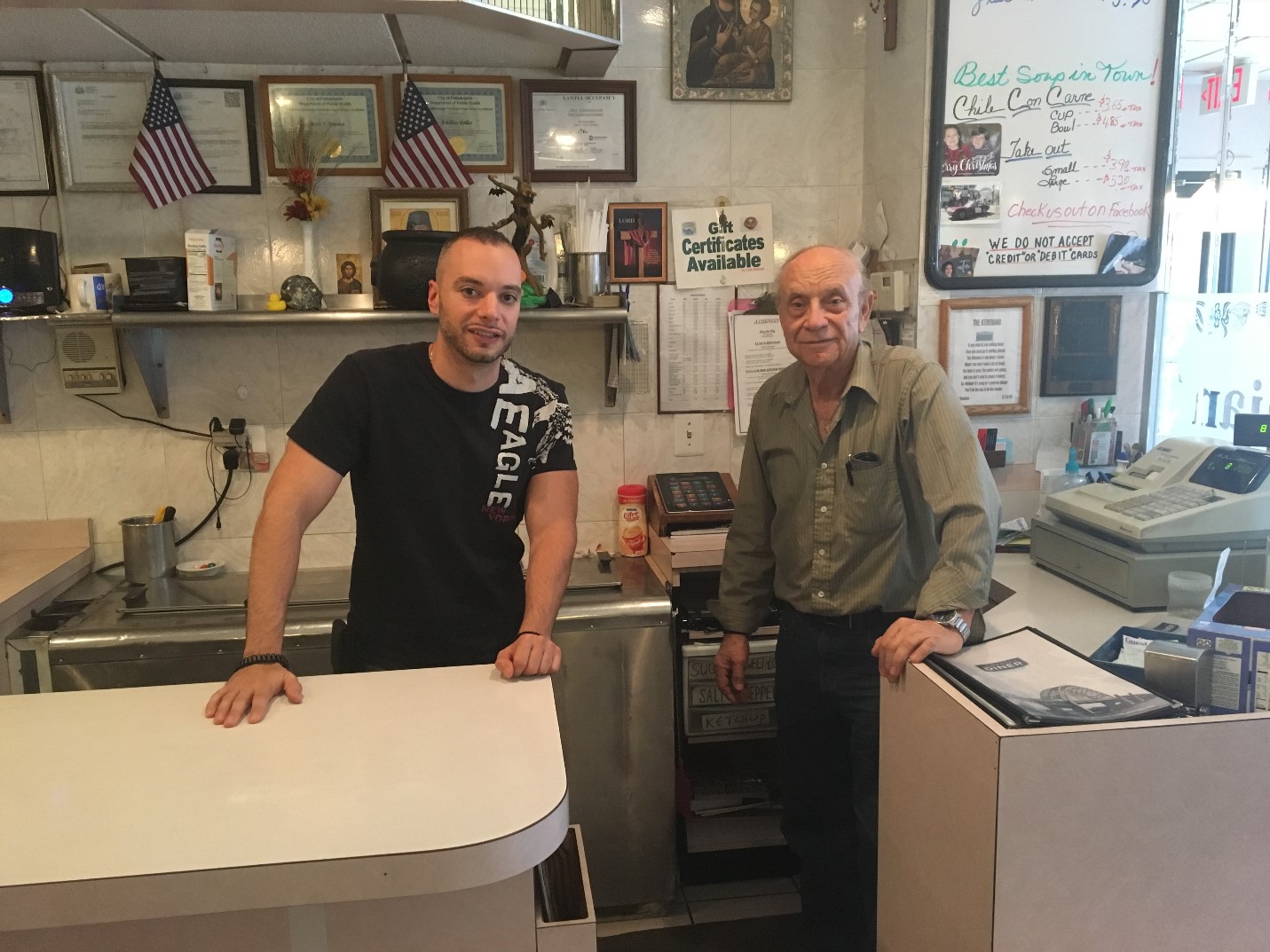 The Athenian Diner is located at 6824 Torresdale Ave

When did you get started?
This business has been around since 1948. My father started working at the diner in 1973 and took over the business in 1989. My parents moved the business across the street in 1997 to get a fresh start and new look.
Why did you get started in Tacony?
Tacony was considered a desirable and upscale neighborhood with easy access to public transportation. There was also constant foot traffic on Torresdale Ave, and people from the Philadelphia area would travel here to shop, eat, and visit the library.
What do you like most about being located on Torresdale Avenue in Tacony?
There is a lot of history in this part of Philadelphia. Tacony has managed to keep a lot of that intact until today. Also, Tacony has always been a tight-knit community where everyone looks out for one another.
What do you enjoy most about your customers?
They are dependable; they come in every day and they are friendly. Over time, it's like we've become one big family.
What's your favorite item or service that you sell?
There are a few: our homemade soups, the famous Tacony Burger (with lettuce, tomato, mushrooms, onions, and swiss cheese), and last but not least, one of the biggest sellers, the Hungry Man Special (two pancakes or two slices of French toast, two eggs any style, home-fries, two sausages, and two pieces of bacon).
What do you hope Tacony will look like in the future?
I hope to see a lot of new stores opening, and a lot of new clientele moving in. I think we are heading in the right direction. The Tacony Community Development Corporation has really picked things up and gotten the ball rolling since Alex Balloon joined the team. Tacony is on the radar for the next up-and-coming spot in Philly. I think we are on the verge of a renaissance; there is going to be a lot of new life breathed into Tacony soon, but nothing happens overnight. Things are unfolding slowly, and we are making progress.