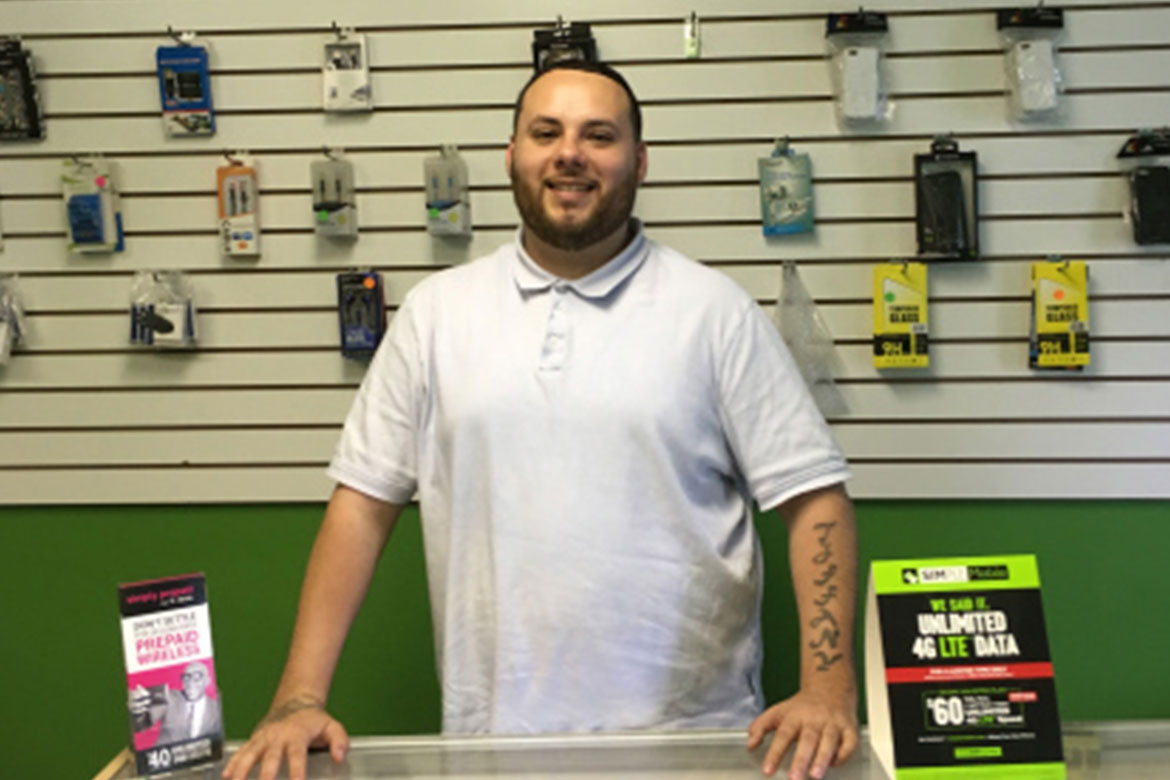 Originally posted on July 7, 2016
This series highlights local businesses along Torresdale Avenue that embrace what it means to be Truly Tacony. Elmo and Tiffany Agront are the proud owners of Torresdale Communications, which they established in 2015. Torresdale Communications specializes in cell phone repairs and accessories. Check them out at 7207 Torresdale Avenue.


When did you get started?
(Tiffany:) Elmo got started with repairing his own devices, and realizing how much he enjoyed the process. After getting repair jobs as word of his skills spread, he decided to turn it into an official business and opened up a storefront. We opened our first shop further down Torresdale last November, and have been here since May.


Why did you get started in Tacony?
We picked Tacony because we knew the area well.


What do you like most about being located on Torresdale Avenue in Tacony?
We get great traffic through our shop, and have really great visibility. Torresdale and Cottman are both so busy, and we have a big bus stop right across the street, plus all the people who stop at Dunkin Donuts. It's calmer here than further down the Avenue, but we get a more steady stream of people looking to shop or get a repair.


What do you enjoy most about your customers?
We are a local business, but have customers from all over the city! Word has traveled fast about how cheap and reliable we are, so people think it's worth the cab or the trip on the train.


What's your favorite item or service that you sell?
(Elmo:) Doing repairs! I love the challenge of all the technical stuff, and fixing something that someone thought was destroyed. (Tiffany:) We are just trying to help people the best we can.


What do you hope Tacony will look like in the future?
Fishtown! With more restaurants, and things to do. But most importantly, we want to see more things for kids to do, to keep them busy and out of trouble.


(Content edited and paraphrased for simplicity.)